Download Our Pet Health Network app
Download the free mobile app for iOS or Android.

We now offer text messaging!

Whether you have the mobile app or not, you can text us anytime at 508-687-6935


Office Hours
Monday, Tuesday, Thursday, Friday:
8:00-6:00
Wednesday: 8:00-12:00
Saturday: 8:00-12:00
Location
Fall River Animal Hospital
33 18th ST,
FALL RIVER, MA. 02723
508-675-6374
Forms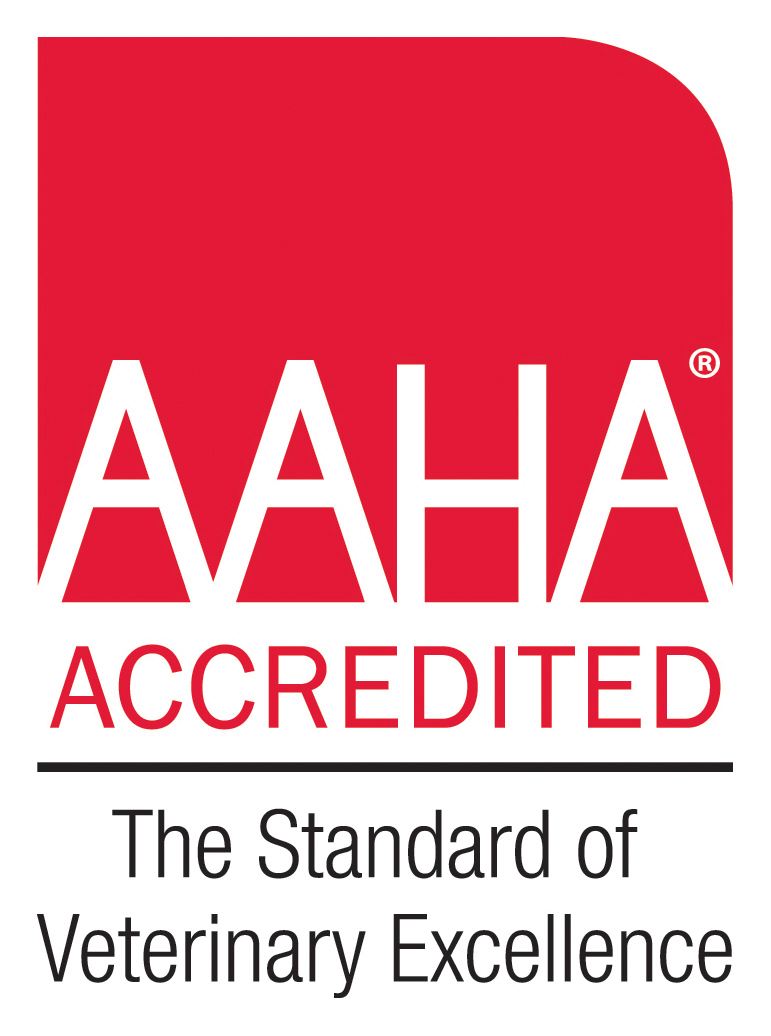 Falamos Portugese
Hablamos Espanol
Click Care Credit Logo to Apply
Meet Our Staff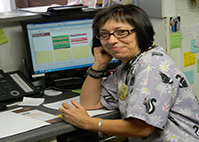 Ana Paula, Receptionist
I came from the Azores, Portugal at the age of 16. I went to night school to enhance knowledge of English. I have been working at the Fall River Animal Hospital since 1987. I have been a receptionist for a few years now and love the interaction I have with the clients and the stories they have about their pets. Of course, the best part is being able to hold a furry face in my arms and absorb all the love they have. I also enjoy my co-workers and the environment we have as a big, happy family.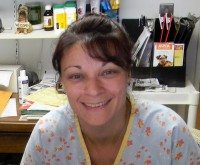 MELANIE, receptionist
I started working for the Fall River Animal Hospital in 1985. I love my job, working with animals is what I've always wanted to do. I have 3 dogs and 2 cats right now, used to have a house full. Right now I am a receptionist, but I did a lot of assisting in the back before. When I'm not working I spend alot of my time with my pets in my yard.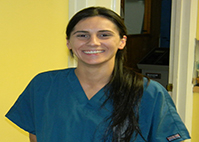 Felicia, MLT,CVT
I began working at the Fall River Animal Hospital in 1999 as a volunteer. Since then I obtained my Medical Laboratory Technician (MLT) degree and became a Certified Veterinary Technician. I love working in the lab, but mostly working with the animals and being able to help them is a great feeling. Our staff is great too, we are fun, extremely caring and we try to help whenever we can.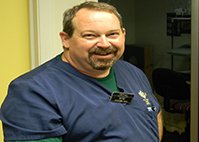 Robert, Veterinary Assistant
I have been working here since 2008 as a technician. I am a certified veterinary assistant and I attend continuing education classes to keep up with the changing times to benefit our pets. I live close by in Somerset with my wife and we have been homeschooling our 2 boys since 1st grade and now into their high school years. They both play for premiere soccer clubs. My favorite pets would be German Shepherds and I love training them as well.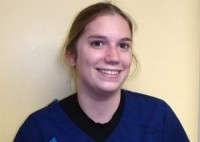 Elizabeth, Veterinary Technician
My name is Lizz and I started working here in June of 2015. I graduated from New England Institute of Technology with an Associate's degree in Veterinary Technology and became a Certified Veterinary Technician. I now enjoy working in the lab, but my favorite part is helping the animals. Ever since I was little I knew I wanted to work with animals. I spent most of my high school career volunteering at my hometown's cat only shelter and caring for the multiple pets I had at home. I now enjoy the company of my guinea pigs, Bob and Cookie, and my dog Hobbs who I just recently adopted.

Carla, Receptionist
I worked at the Fall River Animal Hospital in 2008. During that time I enrolled at Grooming School of CT. and became a certified groomer that same year. I work at our sister hospital, Swansea Veterinary Center, since 2010 as a Groomer and at the Fall River Animal Hospital as a receptionist. I love my job working with cats and dogs.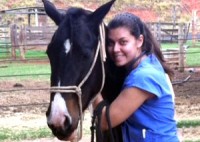 Roberta, Veterinary Assistant
Roberta has been working at the Fall River Animal Hospital since November 2015. I was born in Brazil but my heart is definitely half American. I moved to the United States from Brazil as soon as I graduated from veterinary school in 2015. I am currently working as a veterinary assistant while trying to validate my diploma in this country. When I am not working, I like to make my dog happy (his name is happy) by taking him for rides. I also like to spend time with my family and friends. I love the close contact I have with animals every day.